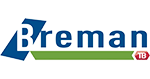 "ManualMaster Fits Like a Glove"
Breman Utiliteit cares greatly about guaranteeing the quality of their work. To help achieve this, the organization deploys the ManualMaster software modules Document Management and WebForms. Together with QM coordinator Arjen Schepenaar and system administrator Richard Bluemers, we will take a look at their quality management system and tell you all about their experiences with the software.
'It is essential for our quality management that documents and processes are recorded in one central application,' describe the quality managers. 'With ManualMaster, users always have access to the latest up-to-date version of documents and forms. For us, the main requirement when purchasing the system was that the application had to be accessible from anywhere: in the office, on site, at home, on vacation, anywhere in the world.
Dashboard for office employees
Unambiguous and streamlined processes

The three Breman locations in Zwolle, Drunen and Rotterdam have aligned their operational processes with the help of ManualMaster. 'Everything is unambiguous and streamlined; document management, creating a knowledge base, creating forms, dealing with security, and mapping processes.'
'We had to look for a new quality management system as our old system was no longer supported. A new version of that particular system would have been shockingly expensive. The possibilities and user-friendliness of ManualMaster made us decide to go with the software from Papendrecht. However, we had no idea what to expect, let alone how to redesign our new system.'
Structuring, setting up, naming roles

Arjen and Richard had a dual assignment: first, to set up the new quality system, and second, to review and improve all of Breman's processes. An intensive process followed. Arjen and his QM colleagues interviewed members of every department to create an overview of how processes were handled. Then they started setting up ManualMaster. From structuring the folders and departments to setting up domains, appointing functions with associated activities and converting the process flows to MS-Visio.
The project was performed together with ManualMaster consultants. Richard: "That turned out to be a good move, because they are aware of all possible pitfalls. The consultants helped us set up the system the way it was intended. That was a real eye-opener for us, because we looked at quality management very differently. From day one, the system was set up properly. We are very grateful for that, because we are still reaping the benefits of that every day.'
Arjen: 'We had to take a critical look at our company structure and map which departments had to work with the quality management system and how they had set up their work processes. Everything was done with the underlying idea that the system had to be rolled out across three locations. Previously, everyone pretty much did their own thing. In general, the processes did run synchronously but now they run in the exact same way, which is a strong improvement.
Project map compiled with ManualMaster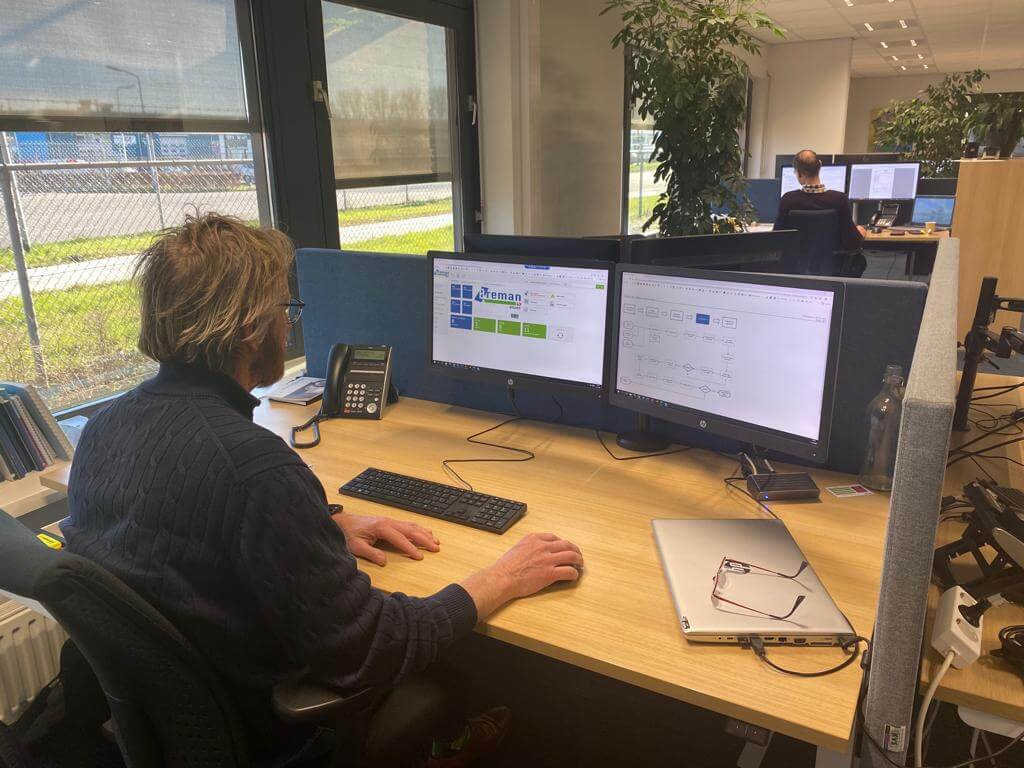 About Breman Utiliteit
| | |
| --- | --- |
| Main activity | Installation, management and maintenance of technical building installations |
| Has been working with ManualMaster since | 2018 |
|  Uses ManualMaster for | Document Management, WebForms |
Information stored in a convenient and accessible manner

The complete process from the initial research into a new system, training sessions, new process design and set-up took less than five months. Richard: 'We started in June and in October ManualMaster was live at all three Breman locations. A week after going live, there was an audit for our ISO 9001 certification, so we were quickly running on a certified system.'
'The KIWA auditor was flabbergasted when he saw our ManualMaster system. He had never seen anything like it. All the information was stored clearly and accessible. Breman's use of this software appears to be quite unique in the installation industry. The operation as whole was a big challenge but we succeeded, thanks to the help off the ManualMaster team.
MS Office and Visio

Arjen: 'As a QM coordinator, one doesn't have to be a high-level IT expert to work with the system. You have to be able to work with MS Office and Visio, that's all you need. I do notice that one has to use it regularly otherwise the routine is lost.' Richard: 'If you are trained well and put in the hours, everyone can use it for their work.'
When it comes to developing web forms with the ManualMaster module WebForms, Richard says the situation is a little more nuanced. 'A simple form can be created in no time. And once a WebForm is set up, it works well. You can make it as extensive as you want, but for a web form with complex fields with conditions, subforms and all kinds of retrieved data, you have to know how database structures work. I would like to see that done differently, for example using drag and drop, where you can attach conditions to the input. The routing regarding the organization of the forms works well. They end up where they need to be so everyone knows what to do.'
Logical, uniform and flexible

'ManualMaster can come across as overwhelming to a novice system administrator. My first impression was oof…. that's a lot of screens and options. But the software is structured logically, and in a uniform and flexible way. It's easy to quickly get the hang of it. The learning curve is steep, but once you understand how the program is set up, what it's for and how it works, you can create the craziest things. The logic within the application is amazing because ManualMaster, as an organization, understands the world of quality management. This ensures that the system can be applied in any industry. Not only in the (food) industry or health care, but also in laboratories, for example. At Breman the system fits like a glove.'
Generating and analysing data
To generate and analyse data, Breman uses tools such as Power BI (Business Intelligence). The link with ManualMaster for managing and creating documents and forms runs flawlessly according to Arjen and Richard. Data entered by the user with all kinds of WebForms on the front end is read in and out in real time with Power BI. Arjen uses the collected information for his management reviews. This way, he also checks if and where deviations occur in the processes so that action can be taken. Arjen: 'Reporting, deviation management and setting out actions can also all be done with ManualMaster, but we are not quite that far yet. It is a versatile package with enormous possibilities that is expanded further with every new release.'
Keeping end users happy
End users at Breman utilize the quality system in different ways. Arjen: 'Those who work with it every day can no longer do without it.' It keeps the system administrators on their toes to keep the acceptance rate of the system as high as possible. Colleagues are made and kept enthusiastic about the application by giving attention to this subject during meetings and presenting how everything works. Questions asked via QM forms are given extra attention as well. If employees have problems or questions, they are contacted personally by one of the system administrators to receive help. Richard: 'Support is essential to keep users happy.'
Working on site with phones and tablets
Arjen: 'Our mechanics on site benefit a lot from the application, which they access via the Cloud. They need information when working on the construction site. The necessary forms are readily available with ManualMaster. The mechanics also perform workplace inspections from their phones and tablets using a web form designed for that purpose. They fill out their answers, after which the form is automatically forwarded. I receive them and create a comprehensive record. It provides a lot of convenience. Paper forms always provided a lot of hassle, so the willingness to work with them was low. ManualMaster makes the task manageable and thus the willingness to report higher.'
Richard: 'By making it as easy as possible for colleagues to make reports, they no longer have an excuse not to do something. Increasing this convenience is the essence of quality management because reports improve the quality of your product or service. Making ManualMaster available on mobile devices does not create any additional work for the mechanics. The only thing we changed for them is the dashboard: we took out all of the excess at their request.
Better quality and lead time
Arjen: 'External auditors, the management team and the board are very satisfied with the contribution that ManualMaster makes to the organization and the level of its quality management. Auditors praise the system because all locations use the same set-up. This benefits quality and turnaround time. We have given auditors their own account so they can see how the system works remotely. This way, they come to the audit well prepared and can ask targeted questions right away.
Previously, we sat with them for a week to wade through piles of documentation. Now auditors have answers to their questions at the click of a button. They are excited about the quality system and finish their work half a day earlier. With ManualMaster, we've got our act together.'
From flowcharts to Swimlanes in process flows

Breman has a roadmap that gives direction to quality management and the development of ManualMaster. 'The management team determines the urgency of implementation. We are currently working on converting the process flows from flowcharts to Swimlanes. Richard: 'This gives more clarity and insight into a process and who is responsible for what.'
Arjen and Richard advise future ManualMaster users to prepare well before starting to set up a system. 'Above all, get assistance from ManualMaster consultants. They have years of experience, know the pitfalls and the best solutions. As far as we are concerned, ManualMaster deserves a 10/10 score. The support is excellent. They are always there for you and don't stop until a problem is solved.'
by Ad Killian / The Content Room
together with Maria Podsiadlo / ManualMaster