The articles you see on our website have almost always been written by us, but the text below was previously published in Breman's internal magazine. We will gladly repost it here for you to read!
At Breman we believe it is important to guarantee the quality of our work. This also applies to our three utility companies: Breman Utiliteit Zwolle, Breman Utiliteit Zuid and Breman Utiliteit Rotterdam. These companies provide installation work for large complexes, such as schools, care facilities and offices. They continuously work on improving their internal processes. Previously they worked with individual Word and Excel documents. Very inconvenient, how can you be sure that you are working with the latest version of the document? About four years ago, they came across a system that provided the answer to all these problems: ManualMaster. We spoke to a number of colleagues about their experiences with the system.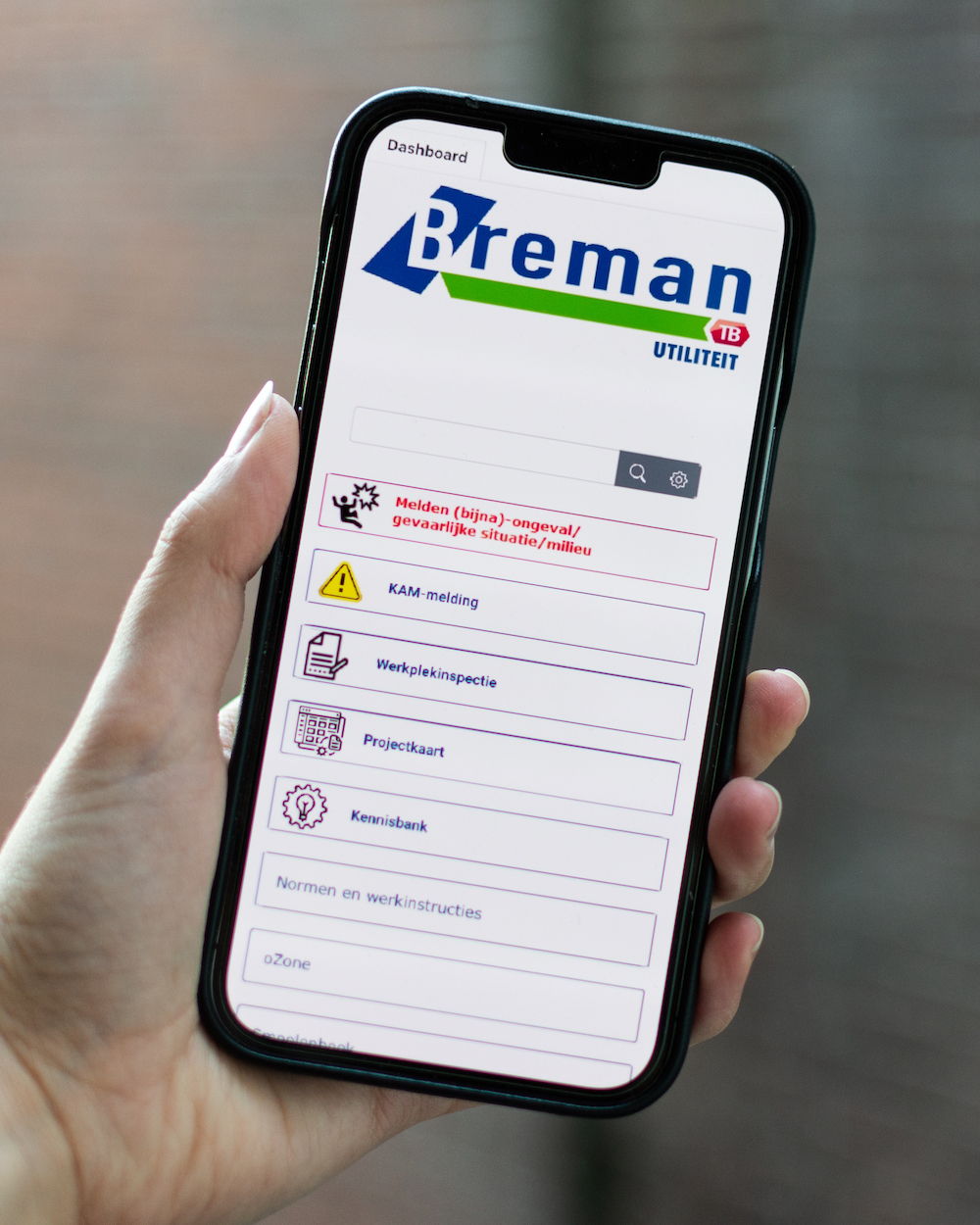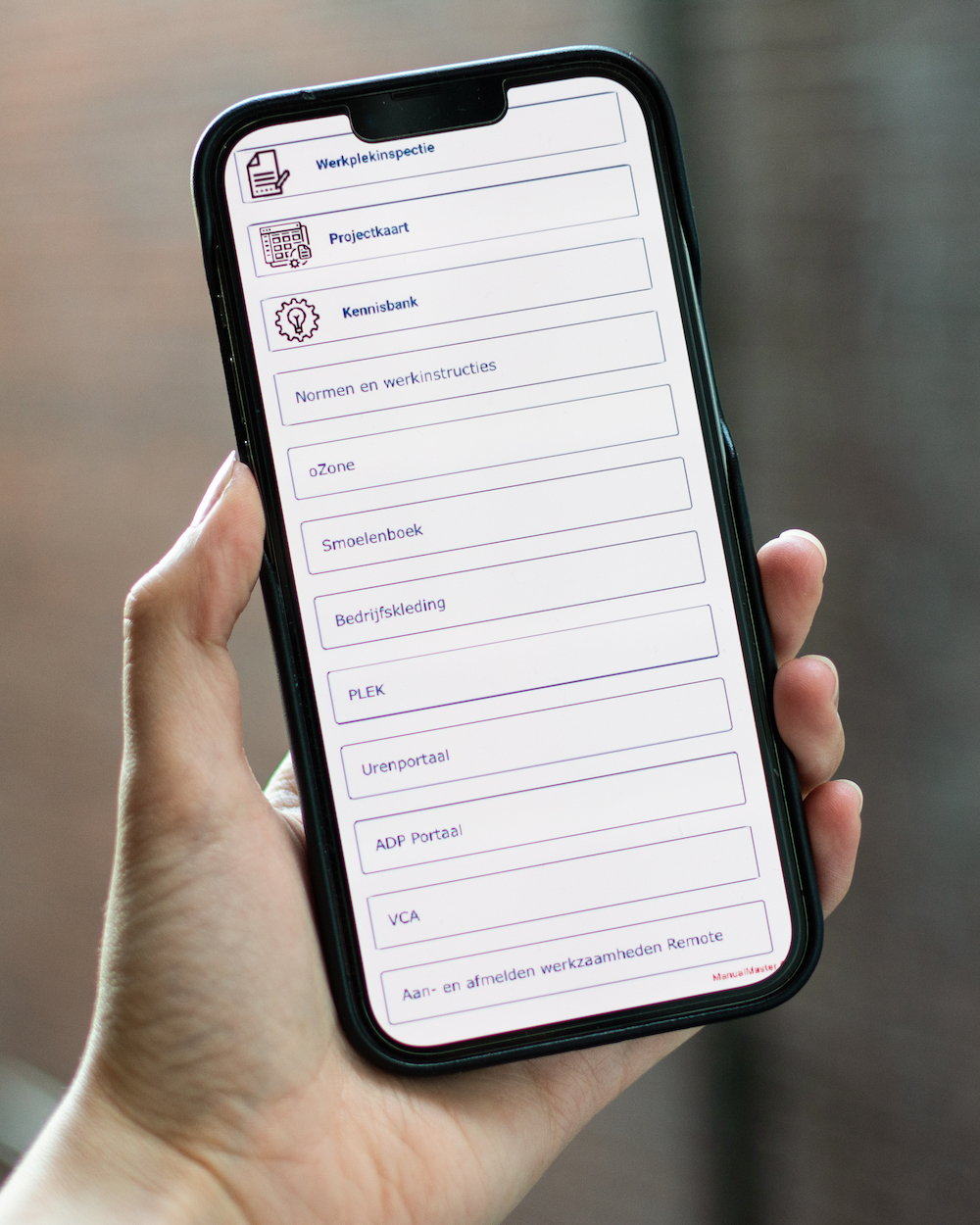 At Breman, smartphones are widely used to work with ManualMaster
Working with the same operational processes

Dinand Veurink is an operational director at Breman Utiliteit Zwolle. He says: "A number of years ago, cooperation between the utility companies started to increase greatly. This also created the need to coordinate our operational processes. Think of the way we make quotations, how we organize a project and how we deal with safety. We then said to each other: 'Let's merge our processes and see what we can learn from each other.' And so it happened."
Always the latest documents at hand
Dinand: "We used to have a paper handbook. It was an impossible task to ensure that the correct versions of the documents were always available." Arjen Schepenaar, who manages the system together with Pim Dekker, explains: "ManualMaster is a quality management system. In this system you can visualize the processes of your organisation. This way you can clearly see which form or which instruction you need for each process step." Arjen continues: "The system keeps track of the author, title, date of creation, version and status for each document. After verification and authorization, it will be published for everyone. You will then see a new document appear on the dashboard. The old document is automatically archived. This way everyone works with the latest documents and working with an old version becomes impossible."
Easy to reach by phone

ManualMaster works in the cloud. That means you can always access it, wherever you are. Wether it be on your desktop, smartphone or tablet. Johan Bosch works as QAM coordinator at Breman Utiliteit Zuid. QAM coordinators support the locations in the field of quality, working conditions and the environment. Johan: "Every technician has a mobile phone with ManualMaster on it. It is preinstalled for new colleagues when they are being onboarded." Pim continues: "All three utility companies are VCA** certified. This means that every senior engineer must conduct a workplace inspection every month. This audit can also be performed using ManualMaster on the mobile phone."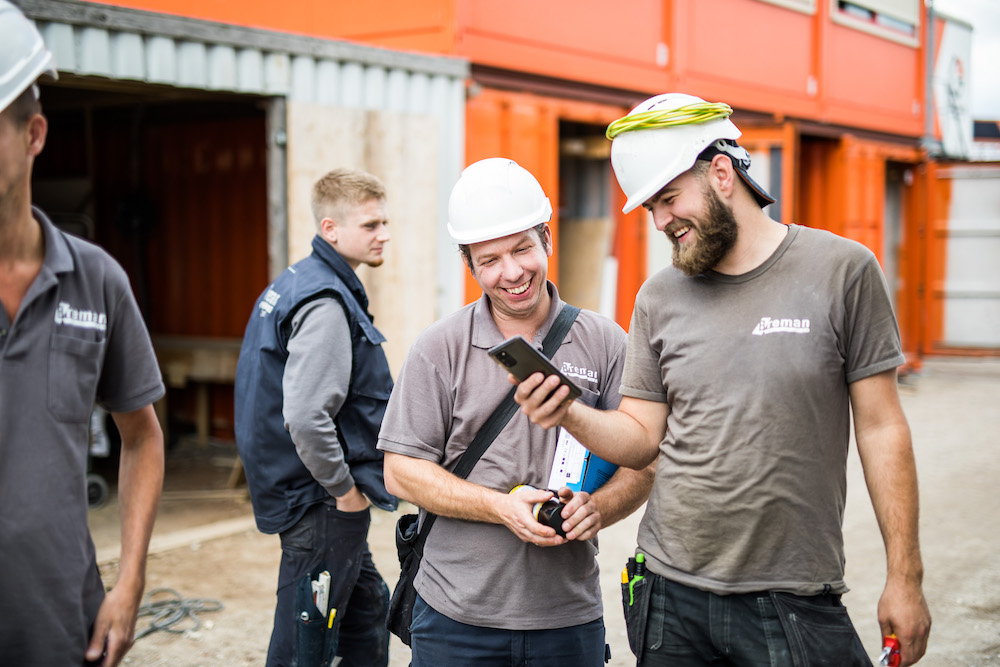 Mobile workplace inspections with ManualMaster 
A very user-friendly system

Janet Tijmes works in the Modification department at Breman Utiliteit Zwolle. She is one of over 300 users of ManualMaster. "When a new colleague joins the team, we walk through the system together. The forms for employment are also included. In addition, the digital version of the Blue Book is also available on ManualMaster. We will then go through them together. Very handy for onboarding new colleagues," says Janet. "At a glance you have an overview of all the documents you need."
What happens to all notifications?

QAM reports, such as complaints, points for improvement and (near) accident reports, can be passed on in ManualMaster. A report is immediately received on the dashboard of the QAM department. There the report will be processed immediately. Once a month, the three utility companies meet to discuss the reports received. Frank van Kesteren, project manager at Breman Utiliteit Rotterdam: "During those meetings, we jointly look at the points for improvement. That way we can learn a lot from each other." Dinand adds: "It is very important to follow up on reports properly. This also includes good feedback to the employee in question".
A system with endless applications

Within Breman we use a number of apps, such as a digital learning platform and a time portal. These are easy to find via ManualMaster. A knowledge base has even been set up within ManualMaster. "Useful information, calculations and design methods, among other things, are shared within the entire utility division. In the future we will make more use of the other possibilities ManualMaster has to offer. This includes risk management and the further application of reports and graphs. In short, we have the means, and we will use them," says Arjen.