We are facing major challenges when it comes to making our contribution to a sustainable world. Horticulturists and their suppliers are expected to deliver products that are, if possible, CO2 neutral in order to achieve net-zero emissions. Chain transparency, data collection, standardization, reporting & publishing are keywords that supply chains can no longer avoid. How do all parties gain insight into their environmental contribution without negatively affecting the quality of their products? What will the cost of a bouquet of flowers or a plant be? And how and with whom do you share all of the gathered data?
It is time to discuss these points and exchange views. We did so with about 50 professionals during the knowledge event 'Sustainability in the agricultural sector'. It led to stimulating discussions and useful insights that we can build upon for a long time to come.
Making Sustainability Comprehensible
Greenhouse Sustainability is an organization dedicated to measuring the sustainability of companies operating in the agricultural sector. It compiles a so-called 'Declaration Footprint Calculation' for products. Founder Henri Potze explains: 'Our environment is getting out of balance and 60% of consumers want to work more on sustainability, even though they don't always get around to it because of the cost. This compels us to provide insight into how sustainable a flower, plant or packaging material is.'  Greenhouse Sustainability calculates a product's CO2 footprint in detail using a Life Cycle Assessment (LCA). 'We calculate what impact different business processes and operations of a product have on the environment. From raw materials, production, distribution, use, to waste disposal.' This leads to recommendations for growers and suppliers.
'You want to make that data public to inform consumers, certifying bodies, legislators and suppliers about what you are doing and where you stand on the environmental scale as a flower or vegetable grower. That way, environmentally conscious consumers can buy their flowers and plants at the end of the chain with peace of mind.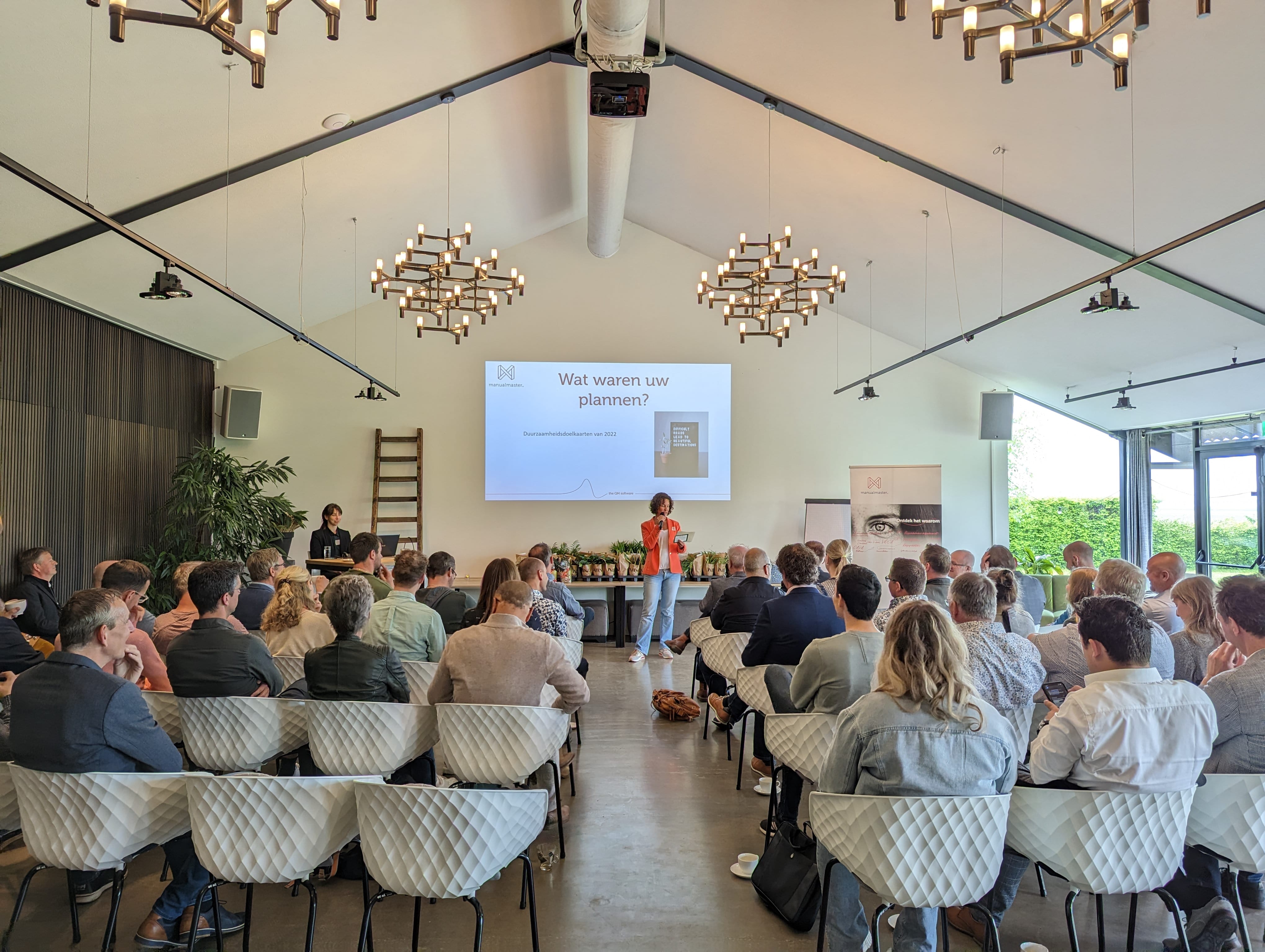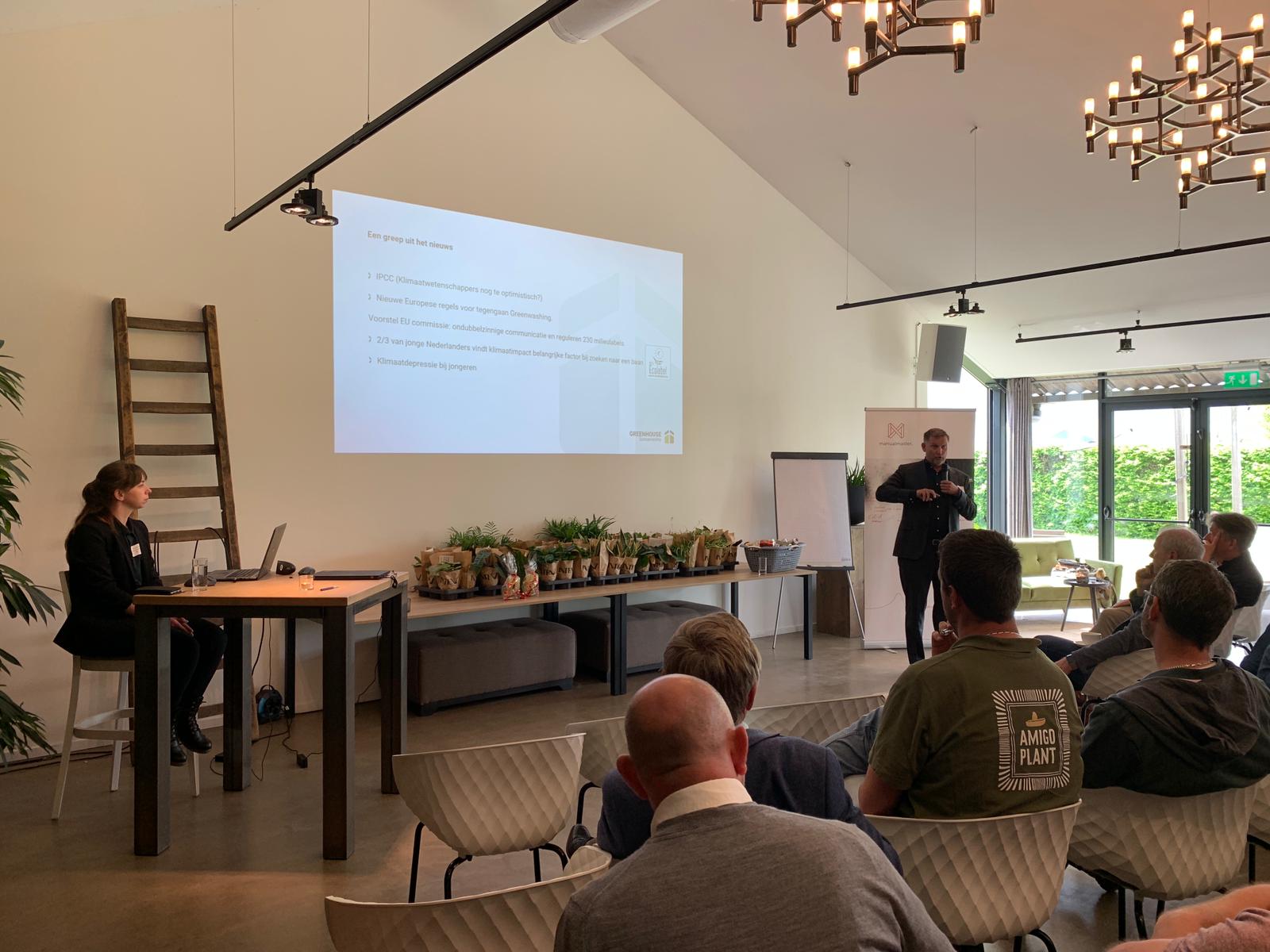 The Customer's Choice
Together with Greenhouse Sustainability, Certifeye has ensured that certificates and carbon footprint results are presented in the Certifeye Wallet and, where appropriate and desired, shared with trading partners. This provision of information from the source, in this case Greenhouse Sustainability, is incredibly important according to Fred Vahlkamp, founder of Certifeye and ManualMaster. It ensures that information can be verified, which benefits the whole chain. However, Fred does raise critical questions about how far you should go in sharing data about your products and processes. Fred: 'We're talking about large amounts of information. About social conditions, carbon footprints, environment, quality, supplier assessments, evidence, lab analyses and product specifications, just to name a few.'
In the process, the owner of the information remains the one who decides who can see what. Fred: 'Information sharing is and will remain an interesting challenge. In the near future, consumers may well make their choice based on, for example, the carbon footprint of a product or company. So, the question 'what do I tell and what don't I tell' arises. I am very curious to see where this will lead in the future. We are following developments closely.'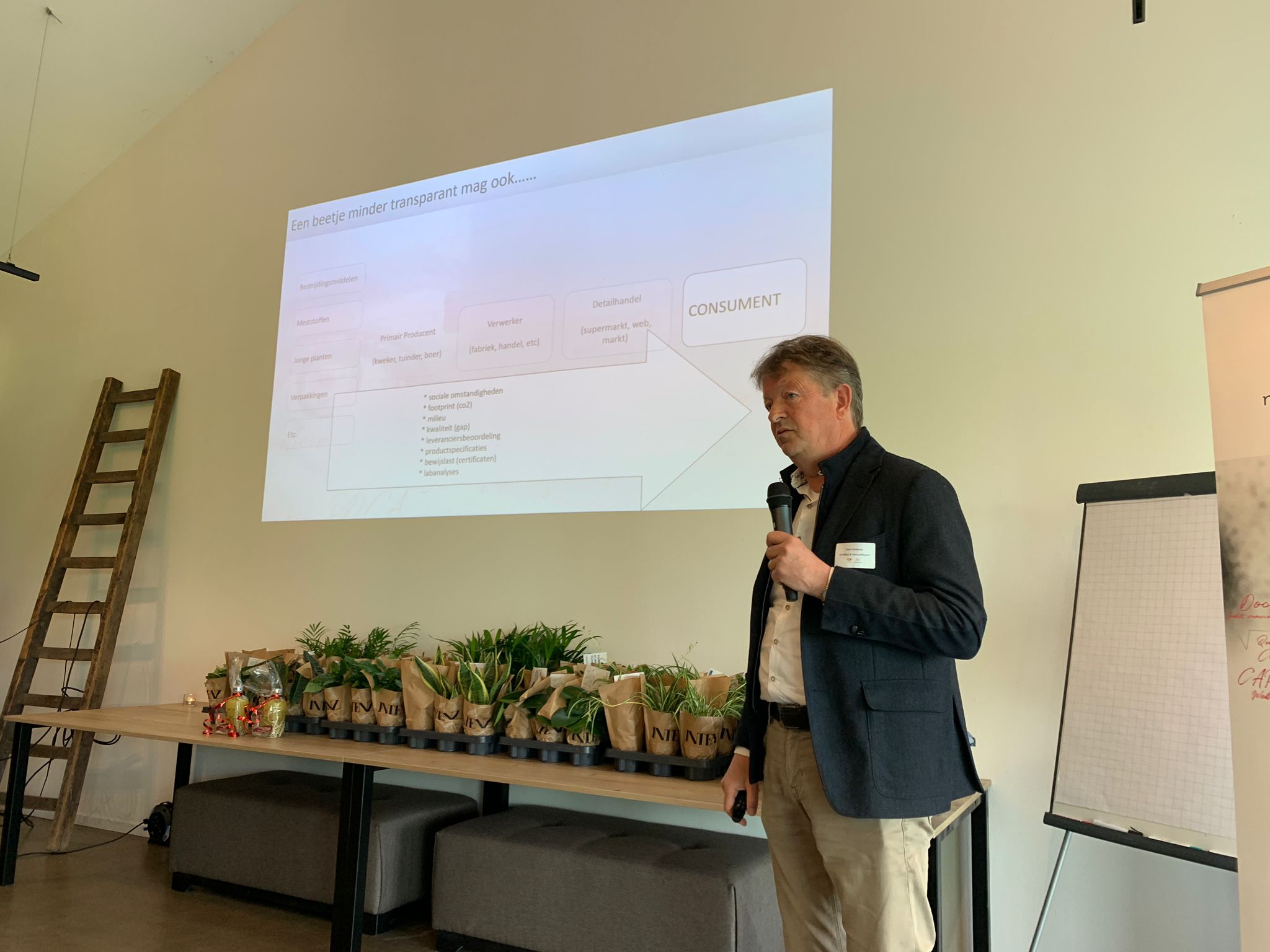 Corporate Circularity and Energy Awareness
Vegetable producer HAK has already made great strides in terms of sustainability and certificate management. Frans Kuijpers, head of quality service at HAK, explains that they have been working on sustainability in the organization for a very long time. It started with the use of recyclable glass and eventually led to 'HAK's Green Kitchen'. Frans: 'In that kitchen, the reciprocity between people and nature, conscious cultivation close to home, circular entrepreneurship and conscious use of energy are key. In doing so, we sought out themes that suit us.'
HAK uses Certifeye and ManualMaster's quality management software for onboarding new suppliers and assessing existing suppliers. This is done through Certifeye's questionnaires and supplier assessments. "This is how we safeguard the quality of our suppliers.
Scope 3 CO2 Measurements: The Role of Indirect Emissions
Frans has initiated projects at HAK looking at CO2 emissions in both their own production chain and their suppliers. It is being investigated how Certifeye can be used to enquire suppliers about their emissions.
This information will provide insight into the suppliers' processes.  As a result, it will be easier to reflect, together with the business partners, on what can be done to reduce CO2 emissions in the coming years.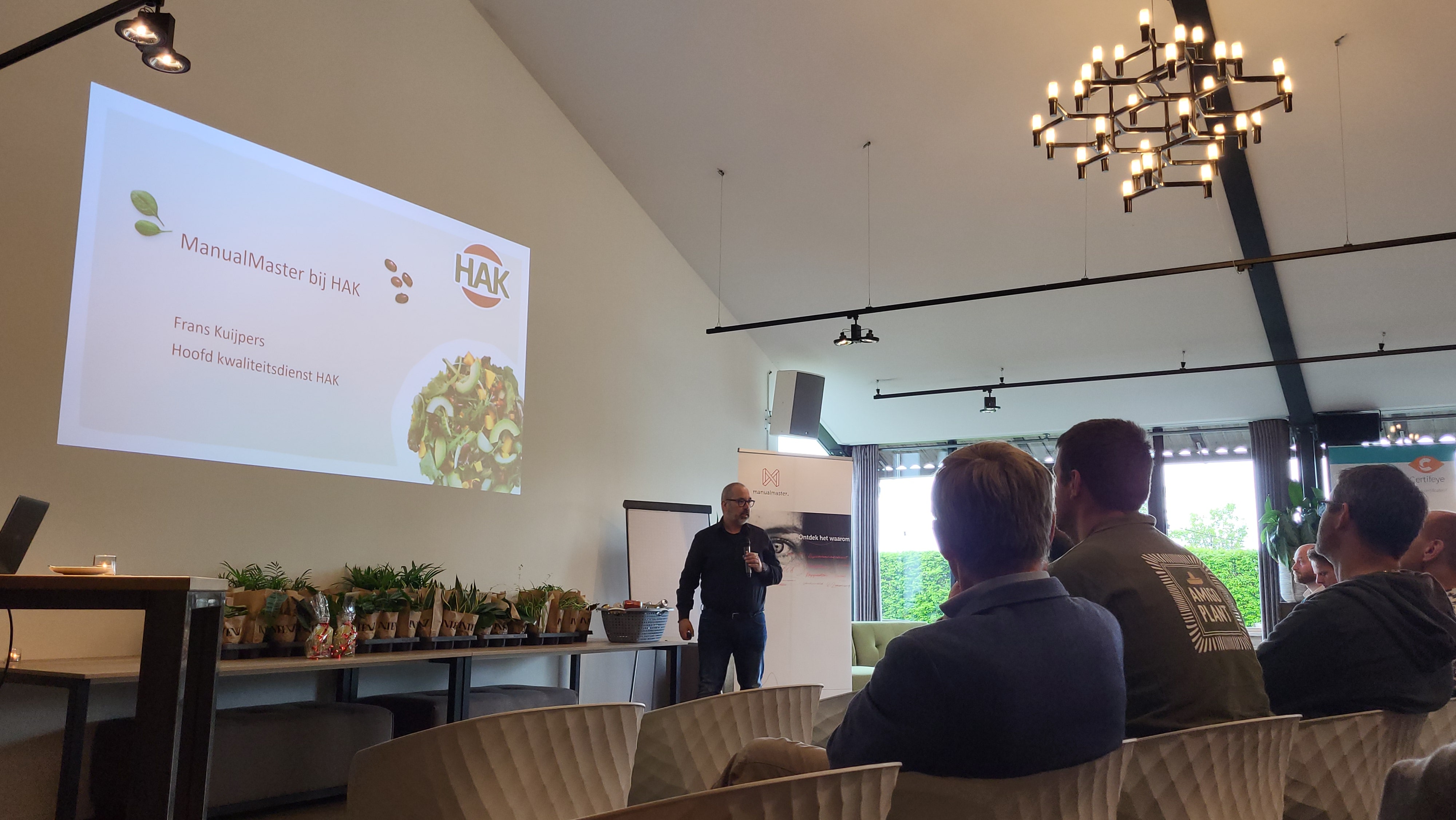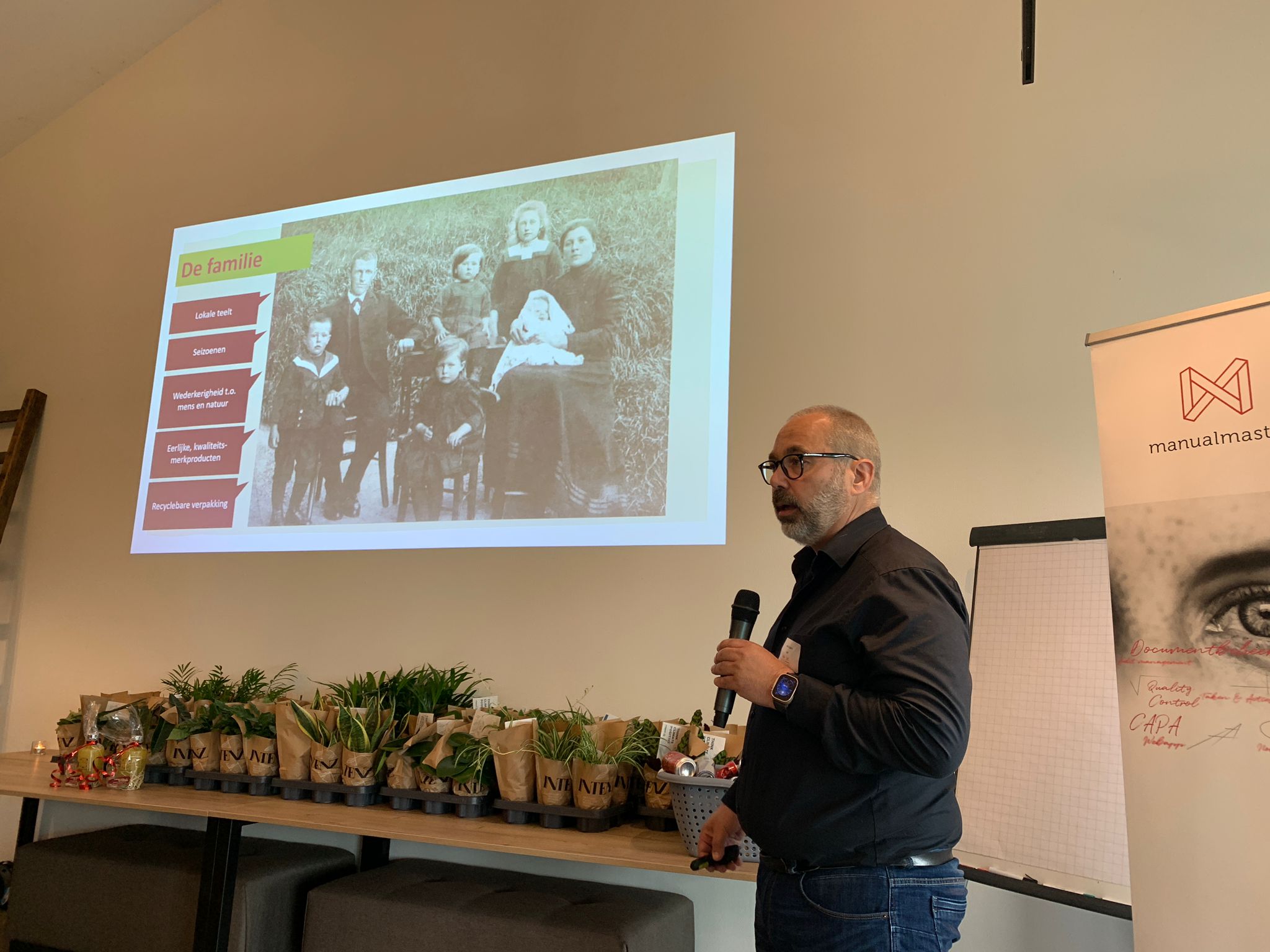 Certification using AI
Johan de Rooij introduced us to what Artificial Intelligence (AI) can do for managing certificates and documents in the field of sustainability. This included a demonstration of the CertifAI pilot, which identifies appropriate norms and retrieves certificate details for uploading into the Certifeye Wallet.
Johan: 'We also looked at validation capabilities that allow you to check that the info you are consulting is actually correct. With AI, manual data entry can soon be simplified and improved. This will reduce the number of human errors. AI filters information from documents, classifies it and directs it to the right workflows. In the future, it will be able to look for patterns in data and make predictions based on document usage, sector or location. Other possible applications include language recognition and translation of documents into different languages.'
Mapping CO2 footprints promises an interesting future
Visitors were also happy to share their own insights about the sector. We spoke to Wesley van den Berg of Floridata, who is involved in data processing for all parties in the floriculture chain. He applauds the initiative taken by Greenhouse Sustainability and Certifeye to join forces. 'They are showing the sector that they have taken a lead. Mapping CO2 footprints, especially in the scope of specific products, is going to have an interesting future. It is good to see examples of how data can be transparently routed through the chain. Developments are moving fast. It is therefore important that all parties in the sector pursue common goals.'
Retailers Set Requirements for Packaging Industry
Mirjam Colijn of Koen Pack is working hard to make flower and plant packaging more sustainable. 'There is a sleeve around every plant and bouquet of flowers for protection and to provide information. It has to display relevant standards, such as the recyclability of packaging for consumers. We also have to deal with all kinds of requirements from supermarkets. The retailers have requirements for their deliveries and ask about the background of the packaging. They want to know what its footprint is in combination with that of the flowers and plants. At this event, which was well organized by the way, it was clearly indicated how you can make all of this transparent with the help of services like the Certifeye Wallet.'
The Flavor of Sustainability
Our knowledge sharing event Sustainability in the Agricultural Sector was hosted in and by Restaurant De Dyck in Woubrugge. The restaurant and event location is known for its Green Michelin star, a reward for restaurants whose management is committed to the environment and sustainability. This was evident during the excellently arranged lunch, made from locally sourced ingredients.
We would like to thank all visitors and speakers for their presence and the many interesting conversations during and after the presentations. Would you like to join us in the conversation following the above topics? Send an email to info@manualmaster.com and we will contact you!