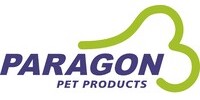 Simple version management, a good rights structure and a rock-solid audit trail
'By storing all our documents and standards with clauses in our quality system, we can immediately demonstrate that we meet all the requirements and standards', says Sander Oldengarm, QESH/RA manager at Paragon Pet Products. The pet food manufacturer meets the BRC food standard as well as the requirements of the Dutch, European and American food and consumer product safety authorities.
Paragon Pet Products uses ManualMaster to manage all its documents. The BRC and FDA standard and the related clauses are all incorporated in the system. All the required web forms are created in Veendam using the WebForms module. The pet food manufacturer has extended its quality system, adding the Risk Management and Q-Learning functionality. Sander has some ideas on this.
Document management: overview and speed

"The documents link to the clauses and procedures and vice versa. Previously, the standards and requirements were stored in one large Excel document with all kinds of hyperlinks that referred to documents. A system that was bound to go wrong. Now that we have collected all this data in one quality system, our job has become much easier. The system provides an overview and speeds up processes."
"We were looking for a system that would allow us to map out and easily manage documents and the different versions. Simple version management, a good rights structure and a rock-solid change register (audit trail) were other important requirements. When it comes to linking with other data,alternative systems did not provide as much detail and depth as this application.'
'As a quality department, we now decide for ourselves who gets insight into a document and how. Whether this is a PDF, PowerPoint or Excel document. We also wanted to digitise our frequently used forms. You can do all this in ManualMaster.'
Process and improvement management with WebForms

Paragon Pet Products also uses the system to control its process management. Sander: "Business processes have been mapped out using MS Visio and are described in flow charts. We have designed various clear dashboards (web portals) for various departments, such as office, production and packaging. Colleagues can now access documents with information and the forms they need for their job with a click of a mouse. We are very happy with this. Also because of the speed with which they can do this and the resulting overview.'
The pet food manufacturer uses the WebForms module for improvement management. The quality team was able to put together web forms in no time, including forms for reporting quality and safety incidents and nonconformities. The employees have already used the forms in 350 (!) times.
Sander: "All the forms we use are stored in the system as WebForms. The incident form has an underlying flow. The production department observes a deviation and fills out the form. This is automatically forwarded to us. We assess who needs to take what action based on the description and the attached photos."
Huge increase in willingness to report incidents

Employees are much more inclined to report incidents since the introduction of these WebForms. "They find it increasingly easier to report an incident quickly. It helps that they have a well-designed dashboard, of course. In the long term, employees will use tablets or smartphones to control the quality system.'
To encourage workers to use ManualMaster, Sander has developed a 'culture plan' for food and health safety to which a savings system has been linked. "Every time someone submits or approves an improvement idea for the company through the system, money is deposited into a piggy bank. Initially, workers were slow to pick up on the concept. After we added a logo for the savings campaign to the dashboard, people's enthusiasm for submitting quality proposals increased exponentially.
By clicking on the piggy bank logo, you can easily submit an idea for review to me. Describing an idea and adding photos or a drawing is suddenly much easier thanks to ManualMaster. We use the cash to organise day trips and barbecues. Everyone stands to benefit from this. "
The web forms have resulted in enormous savings in physical mailboxes, copies and time. The information generated by the forms is used as input for annual reports and management reviews. Data can be displayed in graphs, charts and performance counters.
Risk management and Q-Learning

Soon the quality team at Paragon Pet Products will start rolling out the Risk Management application. The company will use this to efficiently map its risks, seamlessly incorporating risk management into the quality system. The functionality filters and sorts specific (types of) risks and their related causes, consequences, measures and risk scores.
At a glance, the quality department as well as anyone dealing with specific risks will have an overview of all the risks associated with a particular activity, process stage or standard. This makes it easy to audit risks, or check the effectiveness of measures.
Sander will soon roll out the new Q-Learning functionality to test employees' knowledge. Sander: 'We can encourage employees to read hygiene rules more attentively, after which they are required to answer some questions. If they pass the test, they receive a certificate.'
Building support

All Paragon Pet Products employees use ManualMaster. We created the necessary support with PowerPoint presentations in which the system's benefits were highlighted. Sander: 'The presentations ensured that our people were keen to start working with the software. Attention was given to each new milestone with, for example, cake for the entire company. It proved infectious. We have since been inundated with requests for creating WebForms. People approach us proactively.'
'ManualMaster is a super system. To be fair, we did miscalculate the amount of time you spend creating WebForms. My advice to future users? Take the time you need to set up the system properly. Don't underestimate this.'
by Ad Killian
together with Ronald de Bruijne / ManualMaster
About Paragon Pet Products
Core business
Production of chewy dog treats
Has worked with ManualMaster since
2021
Uses ManualMaster for
Document management – WebForms
(Risk management and Q-Learning in preparation)