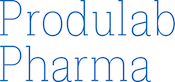 A quality management system made with and for users
Produlab Pharma often deals with CAPA, Audit, Management of Change (MOC), Deviation and New Employees Registration forms. All of them are built within and through the ManualMaster WebForms module.
Strict quality standards
"ManualMaster provides central management for all our documents."- says Pascal Rompa, Application Administrator at Produlab Pharma. "Auditors want to see paperless sterile cleanrooms. Therefore, work instruction documents are available to employees directly from ManualMaster through their laptops and touchscreens."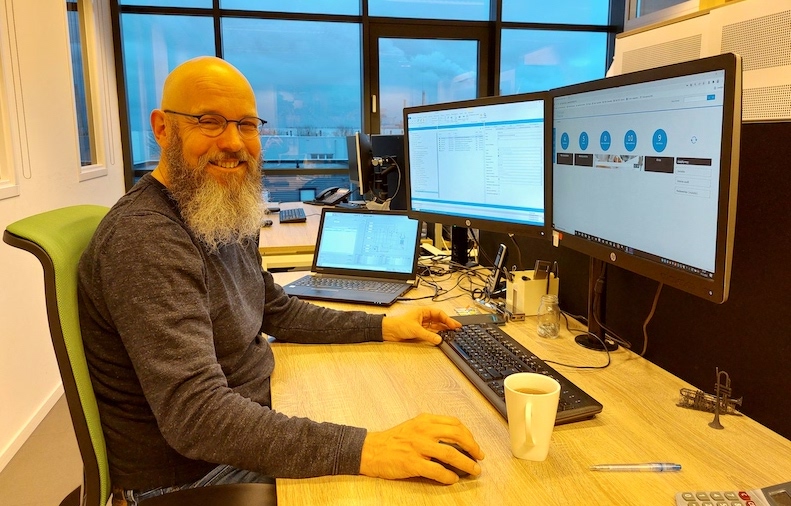 Application Administrator Pascal Rompa
Produlab Pharma production facilities meet strict quality standards. Production and packaging comply with European GMP (Good Manufacturing Practice) guidelines for the pharmaceutical industry. To ensure conformity, the quality assurance department is closely monitoring the quality of raw materials, semi-finished and finished products, packaging and production itself. All products are tested according to the regulations for GMP, GAMP (Good Automated Manufacturing Practice) and GDP (Good Documentation Practices). The goal for the future is to be 'FDA (Food and Drugs Administration) ready'.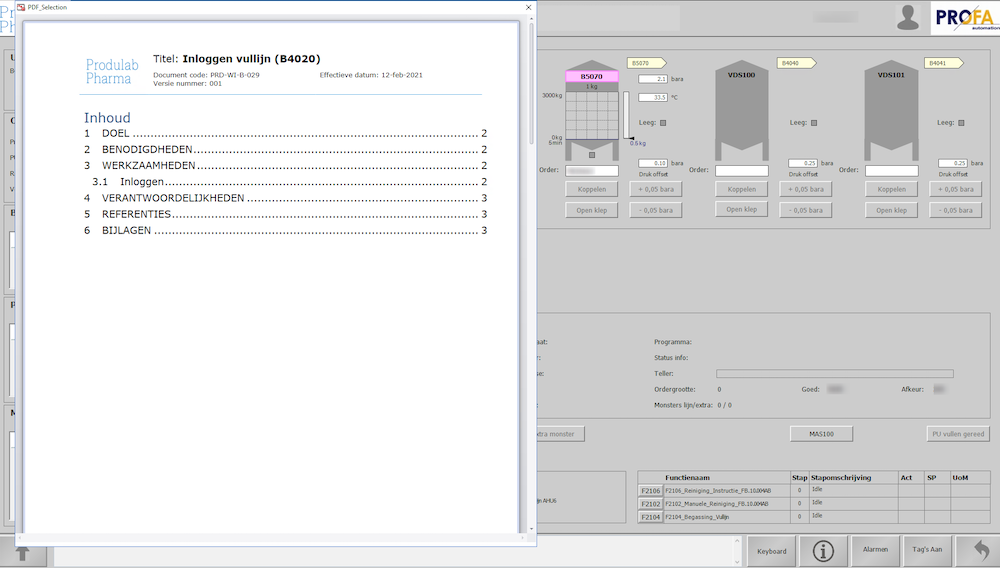 Work instructions during the production process
A risk analysis with every software update
The environment of Produlab Pharma operations is highly regulated. Thus, the validation of the quality system needs to be closely monitored. ManualMaster has been delivered with an initial validation, and each update is subject to an independent impact analysis.
Pascal: "We examine release notes and agree whether they require additional validations. If a change affects the database, we always take its consequences into account, but if an update concerns app visuals and has no effect on the workflow – it is out of GMP's interest. With a Change Control we determine ourselves what is necessary. Should an auditor address other matters, we will try solving them too. 
Approval and certificates of analysis
Along with an online employee portal, Produlab Pharma also offers one to its customers. This way, the customers are directly involved with the approval of package inserts and labels through online forms. "We used to have tons of back and forth e-mailing to cover this. Fortunately, now it's in the past." – says Pascal. 
Customers log into their accounts and see relevant forms as well as requested analysis certificates for delivered end products. The portal is multilingual and user-friendly. 

Dashboard employee portal 
Documents, version management and Q-Learning 
Produlab Pharma had a solid set of requirements when choosing a quality system. Pascal: 'We wanted to streamline the paper tiger, continue working in Office, manage documents centrally, have version control and be able to convert our PDF forms into web forms. That's where ManualMaster came in." 
ManualMaster functionalities have since been expanded with the Risk Management and Q-Learning modules. 'Q-Learning instructs colleagues through on-the-job training courses: users are receiving instructions and two checkboxes to verify that they read and understood the text. It will also be used to shape practical training. For example, employees will learn how to provide forms with elaborate visuals to clarify the cleanroom working methods." 
Cause, origin and procedures 
'Our workspace is sterile. If we come across a micro-organism, we must do something about it in the context of risk management. Is it from someone's sandwich? Or have we developed resistant bacteria through an insufficient disinfection? This analysis is now accompanied by many forms to determine the cause, origin and cleaning procedures that are to be taken. Attaching all kind of values to it can be of a great help here. It enables users to make decisions without unnecessary involvement of others.' 
Full integration into production environment 
'Why did we choose ManualMaster? The primary reasons are that it is a complete software package and that the contact with the organization is great compared to bigger software companies. ManualMaster provides us with freedom to set up the package according to all our wishes and ideas. Moreover, the application is fully integrated into the production environment – this way our colleagues directly access the information needed during work." 
User involvement in web form design 
Compiling a Web Form is quite a user-friendly experience. Pascal: 'When you get to work with it, you need to be somewhat familiar with the construction of a good and functional form. This development process should also involve users. Building a form first and then presenting it to colleagues is doomed to fail for they will face unclear texts and incorrect sequences. 
We have learned from that. Now we tell the user: just specify what you want to see, and we will figure out how to make it happen. In order to steer this process in the right direction, we put together a project team for each web form.' 
Encouraging employees 
A total of about 50 employees collaborates on the employee portal and around 50 companies use the customer portal. Pascal: "We try to visualize the system for internal users as accurately as possible, so that employees are assisted in making their choices. Meanwhile, the customer portal his kept as simple as possible, with a user manual and four language options available. 
The internal use of the portal reflects the daily life computer app interaction. Pascal: 'One person clicks through it easily, while the other one needs help to find the necessary information or does not dare to click on documents as they have accidentally thrown them away in the past. Thankfully, ManualMaster excludes the possibility of the latter. One person uses the program all day, the other – once a quarter. We encourage our employees to the use the portal by offering training and workshops given by people from the company.' 

Dashboard employee portal
More than enough functionalities and modules 
Pascal, the Application Administrator, says that the functionalities and modules of the package are more than sufficient: "Even if there are new developments in legislation and regulations we need to respond to – it is easy to do. We can store our forms and documents, launch the risk management module, integrate Q-Learning, perform Read and Understand, manage versions, map out routings, keep things internal, serve our customers, display and print documents in the production environment and on screens. Everything we need is already there. ' 
Tips for editors 
ManualMaster works with MS Office, and that is a great advantage as everyone is used to  creating documents in Word. There are two ways to create such a document. Editors can either open and edit a document themselves or send a template to a colleague who gets to work on it and send it back. 
Being an editor is a profession in itself. It isn't rocket science, but it's better to have a few good editors processing documents than making everyone an editor. One has to have a feeling for it and enjoy the process. 
Application use requires a profound preparation, and the organization needs to be sure of its choices. We started setting up the system quickly. Anyway, it's better to take a week more to think than find out later that things should have been done differently." 
Always a pleasant collaboration 
"I experience ManualMaster as an organization that fits our needs perfectly. Produlab Pharma is a rapidly growing company that keeps pace with customer requirements and regulations. ManualMaster consultant Arjan van der Gouwe always responds to those developments immediately. Whether we work in the ManualMaster Papendrecht office or from Produlab, a pleasant cooperation is always there. 
Speaking of support: not half an hour goes by without a response. There are always things we would like to see done quickly. It is no different with our Produlab customers. While we can help one immediately, the other needs to be more patient due to complexity or cost of the issue. However, we can always go to Papendrecht with our wishes. Many of those wishes have already been honoured and you definitely won't hear us complaining about that." 
by Ad Killian
together with Ronald de Bruijne / ManualMaster
Produlab Pharma
| | |
| --- | --- |
| Main activity | Production of liquid and semi-solid veterinary medication |
| Works with ManualMaster since: | 2020 |
| Uses ManualMaster for: | Document management – Web forms – Q-Learning – Risk management (in the process of setting up) |