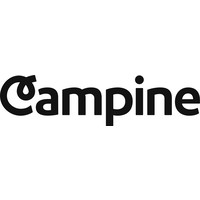 'A flexible, efficient, accessible and easily manageable system'
The Belgian recycling company Campine makes full use of various ManualMaster applications, including Document Management, Q-Learning, WebForms and Risk Management. Quality Coordinator Luc De Vrij explains: 'Document Management provides a clear quality system that is accessible to everyone. Q-Learning will help us train employees. Web forms ensure, among other things, that the Plan-Do-Check-Act cycle is complied with by our people and with Risk Management we will link our risk analyses to work instructions. The management is very satisfied with the information provided by the system.
including lead-containing batteries, to make new raw materials. The other produces antimony trioxides and flame retardant masterbatches, which are mainly used in plastics. With this sustainable waste processing, the company reduces the amount of waste and is therefore a prominent player in the circular economy. Campine recently acquired two French companies that help to implement the circular objectives. ManualMaster is also implemented there.
Strict quality requirements

Contributing to the circular economy means that Campine must meet strict quality requirements and standards, such as ISO 9001, ISO 14001 and ISO 45001 and specific recycling standards. Because Campine works with hazardous substances, it is bound by strict legislation regarding the storage and handling of goods, the so-called Seveso legislation. The audit management (internal and external audits) takes place within ManualMaster. That saves a lot of time.' With Audit Management, clumsy actions such as linking images, manually plotting actions and compiling time-consuming overviews are a thing of the past.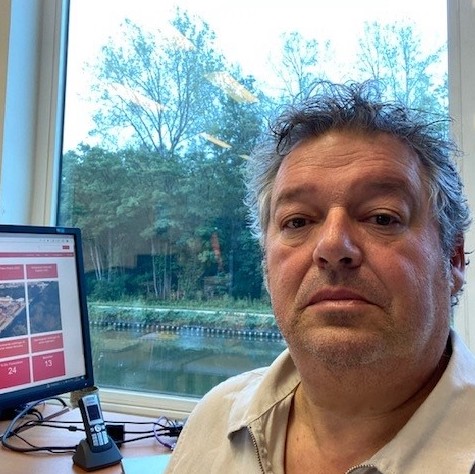 About Campine
 Main activity
Recycling waste streams into reusable raw materials
 Works with ManualMaster since
2019
 Uses ManualMaster for
Document Management –
Q-Learning – WebForms-
Risk Management
Process flows and verification steps

Campine makes intensive use of Document Management. Luc: 'All our procedures, instructions and documents have been entered into the system. In the documents I have included process flows behind which there are documents that any operator or other interested party can request and view. For a Seveso company like Campine, it is important that all these work instructions are properly stored, as they are regularly checked. These also serve for the training of the employees, in the future via Q-learning. An authorization flow has therefore been set up behind the documents, with, for example, verification steps. '
For each department, Campine has appointed an Administrator who takes care of the input of documents. The great thing about the system is that you can link documents to all kinds of datasheets and media, which our people can use again. With ManualMaster we have a clear document management system, which provides everyone with the information needed to work. The search function in the application is extremely user-friendly. This will quickly and easily bring you to documents that you need. You can also work with synonyms. I think that's a powerful tool, because things on the work floor are sometimes named differently than in the office.
The great thing about the system is that you can link documents to all kinds of datasheets and media, which our people can use again.
Easily accessible web forms

Campine employees also make extensive use of the Incident Reports form (the so-called HSE Safety-Health-Environment form), including workflows. This is used to report (environmental) incidents, accidents and dangerous situations. Luc: 'Anyone can make a report with this easily accessible form. It is an important function as we receive HSE reports every day. The reports are discussed every morning and followed up via the Plan-Do-Check-Act cycle. Through ManualMaster, the actions are linked to employees who then carry them out.'
Luc has put together a contingency plan for the organization with WebForms. This plan is also equipped with workflows, so that people know what to do and where to find information at the right time. Luc: 'With this plan, business activities are carried out. It is experienced as very user-friendly.'
Flowchart emergency plan for a technical accident
Direct insight for management

The data from the various web forms and workflows are made visible in real time in ManualMaster in one graphical overview. The Quality Coordinator shows how all reports and actions that are open and have been completed are graphically clearly displayed in the quality system. 'This gives management an immediate overview and insight into what is going on in the company.' The HSE (Safety-Health-Environment) service can investigate, cluster or document in more detail.
The reports are accompanied by a description of risks and risk scores. Luc: 'Safety is our top priority. We pay a lot of attention to this and the management is very satisfied with the WebForms that have been drawn up.'
Campine has an impressive list of forms for, among other things: complaints from customers and suppliers. audits and audit findings. application for training. approval of raw materials and products. application for lab research. request orders.
Luc: 'They are all equipped with extensive flows, so that the right information ends up with the right person at the right time.'
Finally, there is the Bicycle Allowance form, which was created by Luc for a special reason. 'The underlying idea is that if employees come to work by bike, they will receive a double mileage allowance. Previously, they had to indicate on a piece of paper how they travelled and a calculation took place on the basis of this. That process is now done automatically. This CSR initiative contributes to people using ManualMaster and getting a good feeling about it. In the meantime, the colleagues know how to find us with requests to create forms that facilitate their work.'
Portal provides customers with up-to-date information

Legislation obliges Campine to provide an up-to-date Safety Datasheet to customers. For this purpose, a customer portal has been developed in which all documents are placed. Luc: 'Every customer has a personal login that allows him to access the documents that are relevant to his industry. In the meantime, these documents are managed and updated behind the scenes within the Campine domain. The moment these documents are set to active, they are placed directly in the portal. Customers then have the most up-to-date information.'
Luc works with the Risk Management functionality to create a total overview of the strategic, process and task risk analyses. 'The various overviews are still stored in Excel. The intention is that the analyses with Risk Management are linked to work instructions. Risk management becomes an important topic to cover because of the ISO standard. And the legislation that is coming our way is becoming increasingly complex. It is one of the quality challenges for the future.'
Q-Learning saves time

'Another challenge for Campine is to turn ManualMaster into a living system. That is, a system that is in motion and that is constantly being worked on. I want to avoid manualmaster being used only to meet quality standards.' The software has that "living" potential thanks to functions such as Risk Management and Q-Learning. 'Together with a number of people from the production, we are therefore setting up a Q-Learning pilot. With this we will train and guide people. Teaching people from the quality system saves us a huge amount of time.'
I see it as a challenge to make ManualMaster a living system, a system that is in motion. And it has that potential thanks to functions such as Risk Management and Q-Learning.
In the quality system, all instructions, forms, procedures, specifications, processes and agreements can be found. That makes it the best place to gain knowledge about practice. With Q-Learning, a new employee can be tested immediately after he goes through a procedure, which is confirmed with the option read and understood. This module also makes it immediately clear who within the organization the experts are on certain topics.
ManualMaster as a 'cool' organisation

ManualMaster is flexible, efficient, accessible, customer-oriented and easy to maintain. For Campine, these were important reasons to purchase the application. Everyone can contribute their own ideas. If you are going to work with the software, you must know in advance what you want to do with it. Next, create a blueprint of how you want to set up the system. The organization has a driven team that is customer-oriented. You feel that there is a good working atmosphere. The way in which the CSR domain is entered is noble. It's a humane company. I really like the collaboration with and support of organisations that are committed to the socially weak.'
by Ad Killian
together with Maria Podsiadlo / ManualMaster