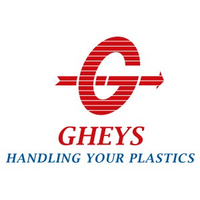 Flexibility and Clarity for Gheys Brought by ManualMaster
Gheys is a transportation company, and ManualMaster was initially intended to provide its drivers with a digital 'driver's manual' containing all kinds of useful and important information. The company is now making full use of other software options, including the WebForms module. 
It is used to build web forms for dangerous situations, (near) accidents, damage and other types of reports to the internal services via tablets and smartphones. The module is also used to register new colleagues and carry out inspections at the various company locations. 
Documentation in the Cloud

Before Gheys started using ManualMaster Document, the drivers had to collect A4 paper sheets from the HR department and sign for receipt of new information. Quality Manager Walter Marcelis recalls: 'It took weeks before everyone would receive a document. As an organisation, you want to pass on a changes quickly. Now all the forms and documents are in the Cloud, accessible to everyone. For us it is quite important, because Groep Gheys business units are spread over various locations in Belgium and Netherlands.' 
Groep Gheys offers logistics services to international producers, distributors, traders and processors. The core business is polymers handling and transportation of polymers, with a strong focus on polymers that are imported. Gheys provides storage, transportation and repackaging solutions in compliance with health, safety and environmental legislation. The company must meet quality requirements and standards such as ISO-9001 (logistics), HACCP (food) and the important quality standard for chemical distribution SQAS (Safety & Quality Assessment for Sustainability).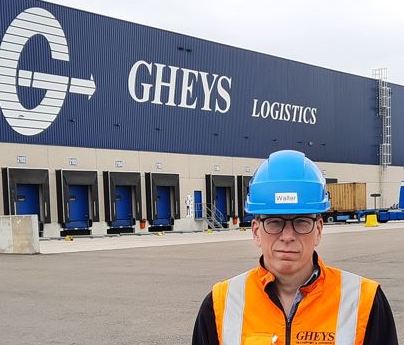 Quality Manager Walter Marcelis
About Gheys
| | |
| --- | --- |
|  Main activity | Transport and logistics |
|  Works with ManualMaster since | 2018 |
|  Uses ManualMaster for | Documentmanagement – WebForms |
'The ManualMaster Document Management is mainly used to share the information', says Walter. 'After all, we exchange a lot of information about transport and the loading\ unloading of products via our customers' order systems. In order to do this we need to log in to their web portals. Therefore, in order to make onboarding for the new employees easier, we record all the actions to be performed in work instructions with clear screenshots of their systems.' 
'This document management system provides us with clarity. Previously, everyone worked with their own folder structure, holding different versions of countless documents. When a document got an update, half the company missed it. Now the document contained in ManualMaster is treated as the norm and truth.' 
Flexibility of the web interface was a dealbreaker that prompted Groep Gheys to opt for ManualMaster. Walter: 'All you need is a browser. Other software vendors didn't offer that.' 
Documentation with screenshot
WebForms Simplify Communication Flow

The WebForms module was another reason to purchase the application. Via our new forms drivers can easily report situations such as suffered damage. 
'Previously, they had to reach for the phone, upload photos and send them to the planner. Then they had to process it and forward it to all departments involved. This workflow involved sending dozens of emails back and forth to garages, insurance companies and internal services.'
'Now, drivers report the damage via a web form, describe what happened, add a photo and click send. The report is sent with one click via the mail structure attached to the form to all those involved who need to be informed. We have greatly simplified our communication flow and compiled the expense reports and forms for registering new colleagues with the WebForms module.'
Quickly Find Your Way in the System
'Walter and his colleagues are good at designing web forms. 'In the beginning it took quite a bit of clicking. However, the more you work with WebForms, the better and faster you will find your way in the system. The layouts of the forms are getting better and better.' 
Nevertheless, there are still wishes from the Quality Manager. 'It would be nice if I could give a web form a waiting status. For example, if a colleague leaves the company and comes to hand in his keys, all I have to do is tick it on his status form. It should not be necessary to create a new form just for that. 
It would also be useful if you could put a main form in such a waiting state, so that you can continue adding sub-forms that way. To be more precise, I am thinking of a data sheet of equipment that must be periodically inspected. We would then be able to manage these inspections neatly by periodically adding a sub-form, to which we could then suddenly attach the inspection certificate.'
As an administrator you do not need to have any programming knowledge. The ability to make a structured scheme is enough.
'The great thing about a software supplier like ManualMaster, is that you can easily bring up these kinds of matters to the team and your ideas will be listened to and discussed. The WebForms module is therefore constantly developing, and it is important that we as an organization also stay informed about its new possibilities. Users' wishes and requirements can change every day, and ManualMaster continues to respond to that.'
Creating Support

Approximately 60 employees at Groep Gheys use ManualMaster. Walter: 'Some departments use application on a daily basis and some – not that often. The feedback is positive. For example, I recently spoke to a new colleague who needed training, but for whom there was hardly time. She was informed by a colleague that everything she needed to know could be found in ManualMaster. That turned out to be true and she experienced her onboarding as excellent.'
'As a user you have to start using a system and really be willing to work with it. Whether this happens, depends on the ways management encourages the use of application. It is up to the managers to indicate how they want employees of the organization to go about their work. In the first instance, it can be done by creating support and capacity and by promoting the system among the colleagues. Very occasionally it can also mean that you deactivate the old system and only make ManualMaster available to the employees.' 
Smartphones and Tablets

Groep Gheys makes full use of smartphones and tablets when working in the application. Walter: 'This is a good experiences. We also use them for safety and environmental inspections at our sites. For this purpose we have created a WebForm that can record anomalies and provide them with description and photos.'
Sharing and Solving Problems

'Customer orientation is one of the beautiful facets of ManualMaster as an organisation. They are always there for you and open to suggestions and ideas, which are actually developed. The people at the helpdesk are always available and think along with you to find a solution. That is much more interesting for us than buying a quality management software package and then having to figure it out ourselves. I see ManualMaster as a partner with whom I can share and solve a problem.'
A Clear Dashboard

'I advise new users to keep the system as simple as possible. And provide a clear dashboard, so that users can quickly find their information. Realize that if they enter a search term three times without finding what they are looking for, they will stop searching. You must avoid that. The structure of your system is therefore very important.'
By Ad Killian
with Maria Podsiadlo / ManualMaster