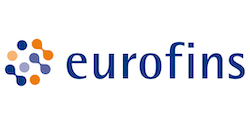 Comprehensive High-quality Input for Management Reviews and Internal Audits
'Our documentation folders with loose papers were no longer sufficient. Document management was organised in a very makeshift way.' Esther van Andel therefore went in search of a system for KBBL, which was later taken over by Eurofins, that would allow her to better manage quality assurance. Currently, all Eurofins KBBL B.V. laboratories based in the Netherlands, for which Esther is business unit manager, use ManualMaster.
With a global knowledge network of no less than 900 laboratories and 55,000 colleagues in 50 countries, Eurofins is committed to providing customers with quality and safety. The laboratories are active in the fields of environment, agroscience, pharmaceutical, cosmetics and food. They ensure that the quality of food and water is guaranteed. Eurofins KBBL B.V. is engaged in food testing and has laboratories in Zaandam, Enschede and Helmond. These laboratories must comply with ISO 17025: 2017.
Indispensable Input for Quality Improvement
Document management is not the only application of ManualMaster that is used for Eurofins quality management system. The organisation also has an impressive list of web forms built with the ManualMaster module WebForms. This module allows Esther's six-member quality team to collect essential data. The information provides the team with 'indispensable input' for quality improvements in the laboratories. The Risk Management and Q-Learning modules will also be put in place by the team to contribute to this.
Very Accessible System
Esther: 'Our quality manual is stored in ManualMaster and several efficient web forms were built using WebForms. We are going to use the Q-Learning application to keep employees up-to-date in terms of knowledge and skills. The applications are used daily. Especially by the analysts who have to fill in their forms in the workplace. They find the software as very accessible.'
Record and Manage Complaints and Notifications
The Eurofins KBBL quality manual reflects the ISO 17025 standard and is managed in its entirety using ManualMaster. Esther: 'The manual contains the procedures and work instructions we use to perform analyses. Web forms are used for analyses, which in turn are linked to the work instructions. Notifications and complaints are also recorded, monitored and followed up using the web forms.'
'Complaint forms built using WebForms facilitate the registration and handling of internal and external complaints quickly and effectively. The WebForms provide insight into what went wrong. They help prevent complaints and show whether the customer has been informed about the handling of their complaint.'
'Having all these registrations together makes our quality system complete. The software provides us with a tool to identify and manage them. Our standards are also included in the system.'
From Root Cause Analysis to Action
Hundreds of tests and analyses are performed in the Eurofins labs each year. Esther: 'Of course, occasionally something can go wrong. Based on ISO 17025 this must also be recorded. The 'Uncontrolled Quality' form was designed for this purpose.
It allows lab technicians to indicate in detail how the procedure went, what the deviations may have been, what the basic cause is by applying the root cause analysis, what measures were taken and whether the customer was included in the correspondence.'
Valuable Input for Management Reviews
'The responsible party concerned is automatically notified by ManualMaster of the findings, changes and modifications. The forms can be filtered on a variety of topics for those who want to view them.'
'The system automatically compiles reports from the data, which are visually supported by diagrams and charts. The reports show the real-time progress of the measures taken. They provide comprehensive and valuable input for management reviews. They also provide excellent input for internal audit reporting.'
Insight Into Information at All Locations
The quality team that devises and assembles the various forms for Eurofins is very pleased with the WebForms module. 'We are extremely enthusiastic about what ManualMaster offers. As a team, we decided that we wanted to work with a paperless system. The benefit for us is that it gives us access to the information we need at any location. This makes it pleasant to work with.'
'The trick is to get employees in the workplace enthusiastic. They may experience working with web forms differently. Training courses offer a solution. Sometimes the need for it must be explained.'
Visualise Manuals and Procedures
Standards are constantly changing and need to be embedded into organisations, and then followed up with a review. Esther: 'We are working hard on this. I am convinced that the Risk Management and Q-Learning modules, by integrating all kinds of informative media such as photos, illustrations, graphs and video images, can help us to achieve this.'
'Manuals and procedures must be made easier to understand visually. We have to get rid of long-winded working procedures and regulations. The transmission of information can and must be faster, better and more impactful. Especially in view of the up-and-coming young generation that is already way ahead digitally.'
Nice Interaction with Stimulating Organisation
According to Esther, organisations that want to work with ManualMaster must ask themselves what they have and want to make visible to users. 'What's important is that you have someone who enjoys understanding, building and developing the system. Innovating and investing in new developments is a must in these times.'
'Fortunately, ManualMaster is a stimulating organisation that will help you do just that. It show us what is happening in the quality world. And also whether we have any hours of consulting open that can be used. ManualMaster excites me and in turn I excite Papendrecht by describing what my people experience and what they want to see change in the system. It results in a productive interaction. Newsletters also contribute to this, with tips and tricks and knowledge events like the Herring Party that are organised throughout the year.'
by Ad Killian / The Content Room
together with Ronald de Bruijne / ManualMaster
About Eurofins
Main activity
Microbiological and chemical analysis in the food and feed industry
Has worked with ManualMaster since
2006
Uses ManualMaster for
Document management – WebForms – Q-Learning
(under development) – Risk management (under development)