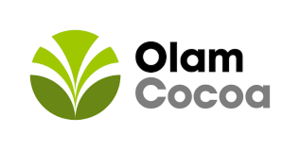 'A workable, accessible and customer-friendly web form is essential'
Olam International is one of the world's leading suppliers of cocoa beans and products, coffee, cotton and rice. The European distribution point for nuts, spices and cocoa is located in the Netherlands. Cocoa beans are processed into cocoa mass, butter and powder at two sites in the Netherlands and the Netherlands is also the home base of the Cocoa Innovation Centre, with research and development professionals. They work on customised solutions for confectionery and bakery, beverage and dessert products.
As a food company, Olam has an extensive list of certifications. The organisation has FSSC 22000, UTZ (certification for tropical agricultural products) and Organic certification, and is also certified for halal and kosher food products. The laboratory has ISO 17025 accreditation
Simple in approach and use
ManualMaster is used by the QA department as a document management system that contains the digital handbook of procedures, forms and web forms with workflows. QA coordinator Martijn de Boer and his colleagues also use the system as an archive for validating documents and recording training materials.
"The organisation is making full use of the quality management system", says Martijn. "ManualMaster ensures that documents can be managed easily and conveniently, and that authorisation is guaranteed. It's easy for all employees to access and use".
Internal and global users
"Both internal users at our two Dutch locations and global users for whom we have created a separate dashboard (web portal) can access the quality management system via ManualMaster. This means the system extends to Ukraine, Brazil and beyond. Our contractors, such as external technical services, can also access to the system. It allows them to find the necessary permits, appointments and forms. This has eliminated a lot of paperwork.
The HR department has also started to look into what ManualMaster can do for it. The department wants to become more accessible to employees and to raise its profile. It wants to provide visual insight into what the department entails and does, and is exploring how and to what extent the HR management system can be linked. ManualMaster provides the capacity for this.
Workflow structuring and archiving
In 2020, Martijn and his department started to create web forms using WebForms. Martijn: "The first forms are linked to Olam's Sales department and consist of customer requirement documents. They allow the Sales department to respond well to customers' wishes and requirements with regard to our products.
We use the web forms to check that the customer gets what was agreed. They also give Olam Cocoa insight into who has agreed to a specification at any given time, what the turnaround time is and who needs waiting on. It is a workflow that is easy to structure and archive. We have also created a form for changed and new products we want to introduce to customers. In this way, Management of Chance (MOC) is applied with the assistance of ManualMaster."
Martijn is working on a request form for compiling analyses for the laboratory. And 'for the fun of it', he has put together a timekeeping form for the company fire department. An approval has been added to the form.
'If it takes more than 5 clicks, it's no good'
"When creating a WebForm, it's important to keep the form compact and well-organised. Different departments have different requirements and criteria. Before you know it, there is a form with a huge amount of confusing information. A workable, accessible and customer-friendly form is essential. If it takes more than 5 clicks to access, it's no good.
Fortunately, ManualMaster allows you to link several forms. The WebForms can also be put online, so that employees can use them from anywhere in the world.
Using WebForms effectively requires the necessary knowledge and routine. Creating a well thought-out web form takes time and experience. You have to work at it and keep immersing yourself in it. Fortunately, I can always fall back on ManualMaster consultants and helpdesk."
Information is quickly and accurately available
At Olam, some 450 employees use ManualMaster. Martijn: "The electronic handbook is widely used. I deal with fairly critical no-nonsense colleagues and I've never heard anyone complain about the system. So you can conclude that they are all satisfied with it. Customer audits indicate that our information is available quickly and accurately."
Martijn works with his quality department to increase awareness in the Sales, HR, Production, TD and Logistics departments when it comes to food safety and food defence. "For us, the challenge is to make the document system as smart, fit and transparent as possible.
As an organisation, ManualMaster listens carefully to our requirements and ideas. After one or two releases, you will often see the requirements you submitted reflected in the application. You are also properly informed about this. It's good to see your own areas for improvements being addressed."
High acceptance level
The QA coordinator experiences ManualMaster as a 'friendly' and 'open' organisation that speaks its mind and 'honestly' tells you what is possible and what is not. Martijn: "Matters are not made nicer than they are. The availability and accessibility of the organisation is excellent. Our collaboration with consultant Barbara de Ruiter is perfect. All of this together creates a sense of trust that is important to us. In this way, a high level of acceptance is created."
Food for thought about system design
Martijn advises future users to think carefully in advance about how they want to set up their system. "You often see people starting out with considerable enthusiasm, but who don't achieve the desired end result. Matters then have to be undone and readjusted, unnecessarily. This wastes a lot of time and energy.
When you introduce something new, make sure that it is rock solid from the outset. If you start with a mistake, the workplace will react accordingly."
by Ad Killian / The Content Room
together with Ronald de Bruijne / ManualMaster
About Olam Cocoa
| | |
| --- | --- |
|  Main activity | processing cocoa beans into cocoa paste, powder and butter |
| Has worked with ManualMaster since | 2007 |
| Uses ManualMaster for | document management and compilation of web forms |