KCB inspectors can easily access necessary information in a few clicks
KCB conducts daily quality and phytosanitary inspections of the import and export of fresh vegetables, fruit, cut flowers and pot plants. KCB also conducts inspections for export programmes to ensure the implementation of guarantees demanded by countries that are not members of the EU.
Part of the activities of KCB are accredited by the Dutch Accreditation Council (Raad voor Accreditatie; RvA) in accordance with the NEN-EN-ISO/IEC 17020 standard (I070). This ISO standard for inspection bodies sets high requirements for impartiality and expertise. KCB is a non-departmental public body (Zelfstandig Bestuursorgaan; ZBO) that is managed by the Ministry of Agriculture, Nature and Food Quality (Ministerie van Landbouw, Natuurbeheer en Voedselkwaliteit; LNV) and the Netherlands Food and Consumer Product Safety Authority (Nederlandse Voedsel- en Warenautoriteit; NVWA).
Document management and WebForms
KCB uses ManualMaster Document Management to manage the procedures and work instructions needed for inspections. An intelligent web form created with the module WebForms is used for dealing with non-conformities that are mainly found through audits.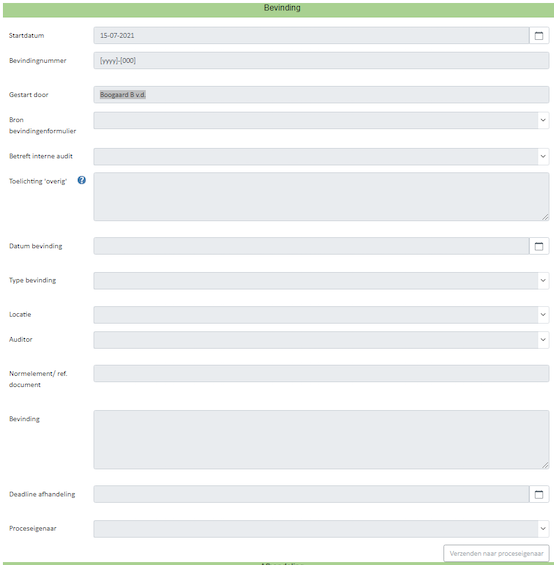 KCB has included several workflows in WebForms, including 'findings'.
Automatic version management and authorisation
Quality manager Brigiet van den Boogaard is responsible for developing and expanding KCB's quality system, for implementing its quality policy and for preparing audit plans. Important instruments for assessing the functioning of the quality system, as well as a means for signalling improvements, are the internal and external audits, the analysis of registered complaints and the analysis of the quarterly reports of the departments.
Brigiet: "One of the reasons why KCB chose ManualMaster is the intelligent version management of documents. The software makes document management easy and transparent for users. The whole process of version management, authorisation and release of documents is automatic and hardly takes us any time at all."
Use of hyperlinks
"We used to work with huge paper manuals. Now, however, all documents have been entered into the system and are linked to each other. The web portal or dashboard links our inspectors to the various internal and external documents via our main procedures. The inspectors make extensive use of the external hyperlinks embedded in documents.
It is important to KCB that our employees can access the information they need to carry out their work as quickly and easily as possible. Preferably with as few clicks as possible. This works well with the dashboard that we have developed with the assistance of ManualMaster.
The inspectors are happy with the dashboard. The intensity of use differs from one employee to another depending on the nature of the work. It is necessary to use ManualMaster in order to perform KCB work. That is why every new employee immediately learns how to use this system."
Administration of hyperlinks
ManualMaster is designed for the specific requirements and working methods of KCB and has been customised by the consultants. Brigiet: "This is necessary because we often work with hyperlinks to documents of the NVWA. The content of these documents is amended regularly. It is impossible for us to keep track of this, which is why external links have been constructed with the system."
Use of visual materials
ManualMaster can also be used to process other links, such as links to 3-D recordings. The KCB has the option to make 3-D recordings of vegetables and fruit, for example, and include them in the handbook. This gives a better 'image' of a product than text alone.
One example is the 360-degree pear inspection. Using examples of imperfections on pears and apples, the boundaries of what is allowed in the different classes are clarified for everyone. By clicking on the image, the peer can be viewed in 360 degrees.
Working with tablets
All internal and external documents that can be consulted by KCB inspectors can be viewed on tablets so that work can take place on-site. Brigiet: "As a result of the introduction of our new dashboard, we started thinking from the user's point of view rather than on the basis of the handbook. We chose to focus on the inspectors and the dashboard is designed with these users in mind.
The inspectors determine which inspection needs to be conducted on-site. Just a few clicks in the tablet will give them all the documents that they need. The different tasks that need to be performed have a specific colour and location on the dashboard, allowing inspectors to navigate quickly and maintain an overview."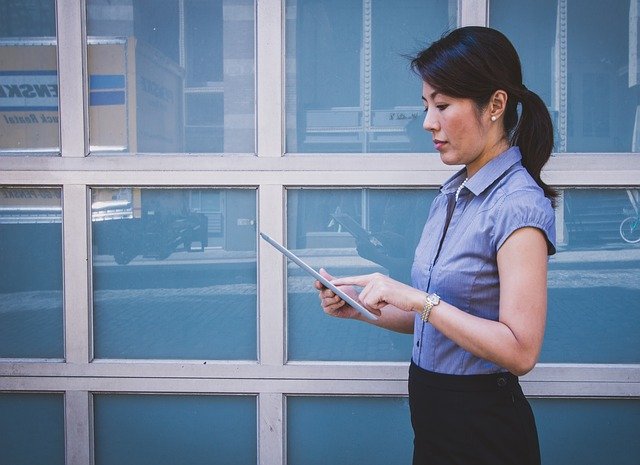 Working with ManualMaster via tablets and smart phones means fast navigation and maintaining an overview.
Intelligent forms with WebForms
Intelligent web forms, created with the module WebForms, are mainly used by Brigiet for handling non-conformities. "We were looking for a form that can be used by several people at a time and that can be viewed by the process owners at any time. This is possible with WebForms".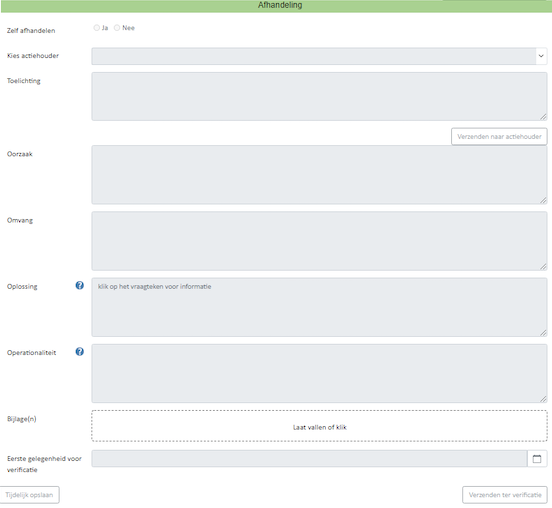 The workflow 'findings' as included in WebForms.

Developments in the future
Brigiet: "KCB is in the process of changing and growing. We see challenges ahead in the area of quality management. Increasingly, procurement management, contract management and process management will play an important role. Matters that are currently just outside the scope of the accreditations that are required are becoming increasingly important. ManualMaster can contribute to this with functionalities such as process management and risk management. How could it be easier; how could it be improved?" We still need to explore whether these functionalities can be of added value to KCB.
A good listener and knowledge events
"Our cooperation with the ManualMaster organisation is excellent. Our consultant is a good listener, can provide anything we want and knows what he is doing. Given the set of demands we are making, he has to be. I am always very happy with the helpdesk of ManualMaster, they have skilled staff working there. And I enjoy the knowledge events that are organised, such as the annual conferences."
About KCB
| | |
| --- | --- |
|  Main activity | inspecting fresh vegetables and fruit, cut flowers and pot plants |
| Has worked with ManualMaster since | 1995 |
| Uses ManualMaster for | Document management – WebForms |