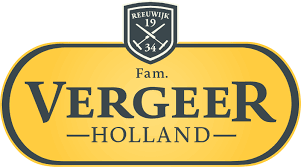 Vergeer Holland uses ManualMaster as a Digital Portal
The cheese processing company, Vergeer Holland, utilizes significantly more features of our Quality Management System than it was originally acquired for. At first, the main functionality they were after was the Document Management module, to digitize and manage handbooks and documents. Not much later, the WebForms module was added, allowing the organization to create and manage various fillable forms and interactive workflows. In 2022, Vergeer Holland integrated the application further to be used as the portal/homepage of the company's intranet and to become the platform for training activities. All of these developments allow the organization to make smart, effective, and intensive use of all ManualMaster has to offer.
Vergeer Holland operates from four different locations with each their own production lines. They don't just make cheese but also specialize in the aging, cutting, and packaging of cheese for customers around the world. This means that they must comply with both national and international food safety regulations, including IFS certification.
Implementation from Word and Excel
Before the implementation of ManualMaster, the company's process descriptions could be found all over the place in paper manuals across different departments and locations. According to Patty van der Werf, QA Specialist Systems & Projects at Vergeer Holland: "It was very difficult to keep all of them up to date." They compared various software programs and ultimately chose ManualMaster due to its ease of use and the ability to use Word and Excel. Document management with version control and the creation of fillable web forms made everything very user-friendly. This has led to increased engagement with the QM system and more frequent use on the work floor.
Easy internal auditing
Additionally, the IFS standards have been recorded in ManualMaster and are connected to the relevant departments and documentation. This allows for reports to be easily compiled for internal audits of a specific department, such as procurement. If deficiencies are found during external audits, a web form is automatically generated and sent to the responsible department, function, or group. Then, the data from the forms gets processed into pie charts or graphs, which tell you if there are any registered problems, if any actions are overdue, and which department is responsible for them.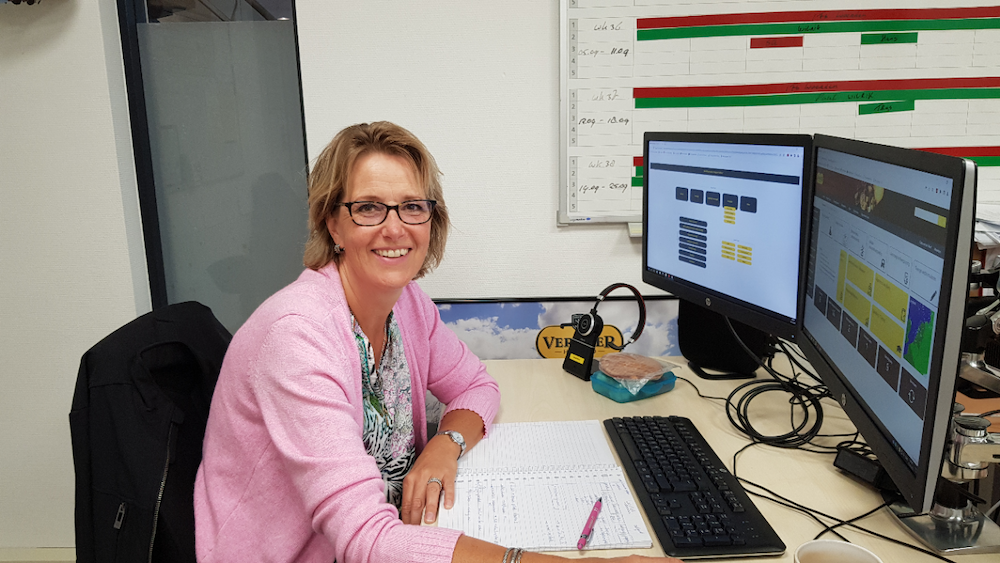 About Vergeer Holland
| | |
| --- | --- |
| Main activity | Ripening, cutting, packaging and trading cheese |
| Works with ManualMaster since | 2014 |
| Uses ManualMaster for | Portal/start page intranet – Document Management – WebForms |
All Available Information in one Clear Dashboard 
Vergeer Holland has designed a dashboard in ManualMaster which provides an overview of all apps, links, and connections to the various systems used within the organization. This way, ManualMaster serves as a digital portal that provides access to different internal systems.
According to Patty van der Werf, QA Employee Systems & Projects at Vergeer Holland: "In a large company like Vergeer Holland, we have a large variety of systems." This ranges from a system where salary documentation is stored, to the maintenance system of Technical Services. Now, the starting page has everything arranged in one place. This makes it incredibly easy for new employees to navigate through the different applications. "For employees, it is immediately clear who is the owner of a system, what the most common questions are, and how and for what the requested information can be used."
The Wikipedia of Vergeer Holland

The new intranet offers users a clear overview of the different platforms and functionalities of the cheese processing company, which can also be accessed from home and from any device with an internet connection and browser. For example, users can access their payslip, work schedule or the company regulations. This way, ManualMaster acts as a large library – the Wikipedia of Vergeer Holland – making the software much more than a quality management system. It not only functions as a digital quality manual where workflows and processes can be consulted, but it is also the place to go to for questions about the company's regulations, requests for training or PPE. And most of all it saves a lot of work and time.
Interest From Other Organizations 
The innovative application of ManualMaster's quality management system at Vergeer Holland have now attracted the interest of other organizations. "We always try to raise the bar and to further develop our quality system. It is a matter of responding to the needs and requirements of the entire organization. Let's take the language barrier as an example. More and more employees speak a different language. It is convenient that we can work with illustrations and videos to explain things and inform employees in an understandable and efficient way," explains Vergeer's QA Specialist.
Tasks assigned to the right departments and responsible colleagues
Patty is working hard to make all processes within the organization transparent. "We have already done this to a large extent in ManualMaster. The goal is that everyone starts thinking in processes, so that we all record information in the same way. (See illustration) Many of Vergeer Holland's processes are intertwined. By recording and fine-tuning processes, tasks are delegated to the appropriate department and to their relevant colleagues. From there on, we can steer our business continuity plan. By making our processes clear and linking activities to job titles, it clearly shows where our organization stands and where it is headed."
Extensive use of Web Forms 
Employees at Vergeer make frequent use of the different digital forms which have been compiled by Patty with the WebForms module. Below are some examples:
Internal and external audits
Article changes
New product development (NPD)
Internal complaints
Expense claims (e.g., travel expenses)
Investment requests
Work permits
Factory inspections
Training purposes
Registration of incidents
Personal protective equipment assignments
"I started by making a travel distance registration form which I made available to everyone in the company. Previously, the mileage was recorded on a piece of paper, which then bounced around from one office to another. No one knew where it had gone or what to do with it. Now, a web form is filled out online. It is then automatically sent to the person responsible for processing it. It is then approved, digitally signed, and paid out. The declarant can follow the form in the system in real-time."
Accessing Forms on the Factory Floor with Tablets 
"Our factory inspections are performed in the factory by use of tablets, and if necessary, accompanied by photos. By the time you return to your desk, the form has already been sent to the person who needs to act upon it. It works very well." Patty continues, "External auditors are also very satisfied with how we use the system, and mention that they are always able to find the necessary information. We often give them their own account so they can access the system by themselves and search for the information they need."
Forms with instructions for on-the-job training are also made available via the tablets. The forms have a link that indicates whether a training has been completed according to the latest instructions. "At the office, colleagues can see when a skill has been completed. It saves a lot of administration and makes the learning process more efficient."
Working with the WebForms functionality is very simple," says Patty. "Thanks to all the registrations and data, we can control various processes such as improving safety at different locations and the reading and understanding of documents. This also immediately shows the auditors how we keep people up to date with current information."
Clarity and overview in the workflows
More than 400 Vergeer employees use ManualMaster. The system is becoming increasingly popular as its ease-of-use improves. Patty explains, "We regularly talk to our people in the factory about the use of the software. We also often sit down with process owners and managers to show them what we can do with the quality system and discuss how we can make it even more efficient for them. The biggest trigger to get colleagues to use the intranet are the WebForms. They often really help our colleagues as they provide clarity and an overview of the workflows."
Patty has a piece of advice for quality managers who consider using ManualMaster for their quality system: start with a big, blank sheet of paper. "Write down what information you have and create the framework in which you can place everything. In all the years that I have been working with documentation management, I have seen that framework only getting bigger. If you oversee it beforehand, you'll avoid problems further down the line."
by Ad Killian
together with Maria Podsiadlo / ManualMaster